OUR VISION AND MISSION STATEMENT
Dear Parents / Guardians and Pupils
Thank you for visiting our school website. Our site provides a flavour of the many opportunities available to the children at Windmill both during and after school. Our vision at Windmill is to have a child centred approach inclusive of all religions and ethnic and cultural backgrounds. Here at Windmill we offer a broad and balanced curriculum in a happy, caring and friendly environment. Our aim is to ensure that all children who attend our school have the skills and knowledge required to reach their full potential.
If you would like any additional information about our school then please to contact the school directly.
Mrs S. Ferguson
Principal
'A Journey Together............Learning For Life'
eSafety Links
The School is not responsible for the content of external Internet sites. We recommend adult supervision for all links to external sites.
Latest Photographs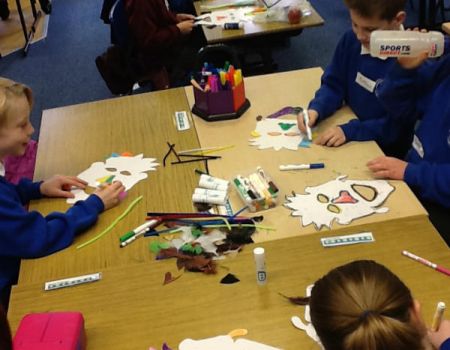 Upcoming Events...
Tuesday, 12th November 2019
French lessons ( whole school)
Violin Lessons
P5 Shared Education at WIPS with pupils from Bush PS (9.30am-12.15pm)
WATER BUS visiting Windmill (KS2 pupils( 11.00-12.15pm))
Transfer Class for Primary 7 pupils (3.00pm-4.45pm)
After School Football (P5-P7) (3.00pm-4.00pm. Children must be collected at 4.00pm sharp from Loughview.)
After School Multi-Sports ( P4) (3.00pm-4.00pm)
Wednesday, 13th November 2019
Piano lessons
Tharpe Gospel Group visiting Windmill (1.10pm-2.00pm)
RELAX KIDS for P1-P4 (P2( 9.15am-9.45am); P3 9.45am-10.15am; P1( 10.15am-10.45am; P4 ( 11.00-11.30am).)
After School Art Club( P5-P7) (3.00pm-4.00pm)
After School Cookery Club ( P3) (3.00pm-4.00pm)
Extended Schools After School Technology Club at ICD for Primary 5-Primary 7 pupils (3.00-4.30pm. Children to be collected from ICD at 4.30pm sharp.)
Thursday, 14th November 2019
Burns Soccer School- Football Tournament at Loughview
Transfer Class for Primary 7 pupils (3.00pm-4.30pm)
After School Dance with Burns Skills School (P5-P7)- 'Hip Hop' (3.00pm-4.00pm)
After School Computer Club(P4) (3.00pm-4.00pm)
Friday, 15th November 2019
French lessons ( whole school)
Gaelic Football
P6NH Assembly (9.30am. Family and Friends are warmly invited to attend.)
Primary 5 entertaining guests at the APTIS conference (9.30am-10.30am)
After School Gymnastics with Burns Skills School (P5-P7) (3.00pm-4.00pm)
Saturday, 16th November 2019
GL Assessment
Monday, 18th November 2019
Piano lessons
After School Mandarin Chinese ( P5-P7) (3.10pm-4.10pm)
Tuesday, 19th November 2019
French lessons ( whole school)
Violin Lessons
Playground Friends meeting 2pm
Transfer Class for Primary 7 pupils (3.00pm-4.45pm)
After School Football (P5-P7) (3.00pm-4.00pm. Children must be collected at 4.00pm sharp from Loughview.)
Wednesday, 20th November 2019
Piano lessons
RELAX KIDS for P1-P4 (P2( 9.15am-9.45am); P3 9.45am-10.15am; P1( 10.15am-10.45am; P4 ( 11.00-11.30am).)
After School Art Club( P5-P7) (3.00pm-4.00pm)
Extended Schools After School Technology Club at ICD for Primary 5-Primary 7 pupils (3.00-4.30pm. Children to be collected from ICD at 4.30pm sharp.)
Thursday, 21st November 2019
Eco Council meeting (2pm)
Transfer Class for Primary 7 pupils (3.00pm-4.30pm)
After School Dance with Burns Skills School (P5-P7)- 'Hip Hop' (3.00pm-4.00pm)
After School Computer Club(P4) (3.00pm-4.00pm)
Friday, 22nd November 2019
French lessons ( whole school)
Gaelic Football
Non-Uniform day ( All children to pay £1 for privilege)
After School Gymnastics with Burns Skills School (P5-P7) (3.00pm-4.00pm)
Saturday, 23rd November 2019
2nd AQE test at Royal School Dungannon (10.00-11.00am)
Monday, 25th November 2019
Piano lessons
After School Mandarin Chinese ( P5-P7) (3.10pm-4.10pm)
Windmill Integrated Primary School, 30 Old Eglish Rd, Dungannon, County Tyrone BT71 7BE
Phone: 02887 727277

WEBSITE BY: SCHOOLWEBDESIGN.NET | Login