OUR VISION AND MISSION STATEMENT
Dear Parents / Guardians and Pupils
Thank you for visiting our school website. Our site provides a flavour of the many opportunities available to the children at Windmill both during and after school. Our vision at Windmill is to have a child centred approach inclusive of all religions and ethnic and cultural backgrounds. Here at Windmill we offer a broad and balanced curriculum in a happy, caring and friendly environment. Our aim is to ensure that all children who attend our school have the skills and knowledge required to reach their full potential.
If you would like any additional information about our school then please to contact the school directly.
Mrs S. Ferguson
Principal
'A Journey Together............Learning For Life'
Digital Admissions for September 2023 intake
If your child is starting pre-school or primary school in September 2023, you can apply online between Tuesday 10th January 2023 and 12.00 noon on Friday 27th January 2023. Please note that places are not allocated on a first come, first served basis and applications will only be considered after the closing date. Further information is available on the EA website under the Admissions section at - https://www.eani.org.uk/parents/admissions
eSafety Links
eSafety
Welcome to our Primary 1 children
The School is not responsible for the content of external Internet sites. We recommend adult supervision for all links to external sites.
Windmills Christmas Carol Service
Latest Photographs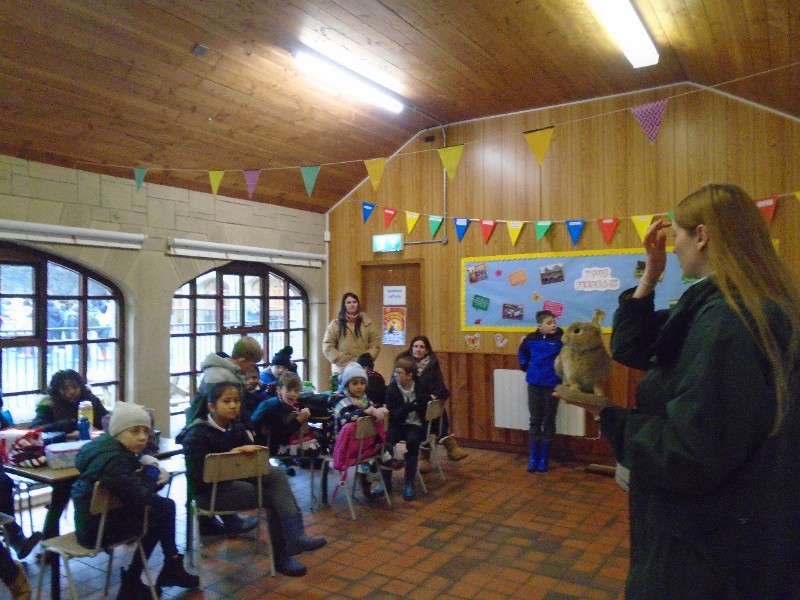 Upcoming Events...
Friday, 1st December 2023
French for all classes (throughout the school day)
Monday, 4th December 2023
After School Irish Dancing Club facilitated by Miss Vicky Mullen- world champion dancer (P1& P2 from 2-3pm and P3-P7 from 3-4pm. Children to be collected from Assembly Hall)
Tuesday, 5th December 2023
French for all classes (throughout the school day)
Violin tuition -Peripatetic teacher within EA (selected P4-P7 pupils)
After School Football Club for P1 & P2 facilitated by Dungannon United Youth (2-3pm. Children to be collected from Loughview at 3pm sharp)
After School Football Club for P3-P7 facilitated by Dungannon United Youth (3-4pm. Children to be collected from Loughview)
Wednesday, 6th December 2023
Relax Kids for Primary 1-Primary 4 (P2- 9.15am-9.45am, P3- 9.45am-10.15am, P1- 10.15am-10.45am, P4- 11.00-11.30am)
After School Art Club for P1 & P2 facilitated by Mrs Stephanie Hazelton (2-3pm. Children to be collected from school at 3pm sharp)
After School Art Club for P3-P7 facilitated by Mrs Stephanie Hazelton (3-4pm. Children to be collected from school at 4pm sharp)
Thursday, 7th December 2023
P5 swimming lessons at Dungannon Leisure Centre (11.15am-12.45pm)
After School Multi- Sports Club for P1 & P2 facilitated by Healthy Kidz (2-3pm. Children to be collected from Loughview at 3pm sharp)
After School Multi- Sports Club for P3-P7 facilitated by Healthy Kidz (3-4pm. Children to be collected from Loughview at 4pm sharp.)
Friday, 8th December 2023
Christmas Dinner (Nursery closes at 1:15pm, School closes at 1:30pm for P1-P4 & older siblings, 1:45pm for P5-P7 and Buses and taxis.)
French for all classes (throughout the school day)
Monday, 11th December 2023
After School Irish Dancing Club facilitated by Miss Vicky Mullen- world champion dancer (P1& P2 from 2-3pm and P3-P7 from 3-4pm. Children to be collected from Assembly Hall)
Tuesday, 12th December 2023
Flu Vaccination Programme (Primary 1 - Primary7)
French for all classes (throughout the school day)
Violin tuition -Peripatetic teacher within EA (selected P4-P7 pupils)
After School Football Club for P1 & P2 facilitated by Dungannon United Youth (2-3pm. Children to be collected from Loughview at 3pm sharp)
After School Football Club for P3-P7 facilitated by Dungannon United Youth (3-4pm. Children to be collected from Loughview)
Wednesday, 13th December 2023
Relax Kids for Primary 1-Primary 4 (P2- 9.15am-9.45am, P3- 9.45am-10.15am, P1- 10.15am-10.45am, P4- 11.00-11.30am)
After School Art Club for P1 & P2 facilitated by Mrs Stephanie Hazelton (2-3pm. Children to be collected from school at 3pm sharp)
After School Art Club for P3-P7 facilitated by Mrs Stephanie Hazelton (3-4pm. Children to be collected from school at 4pm sharp)
Thursday, 14th December 2023
P5 swimming lessons at Dungannon Leisure Centre (11.15am-12.45pm)
After School Multi- Sports Club for P1 & P2 facilitated by Healthy Kidz (2-3pm. Children to be collected from Loughview at 3pm sharp)
After School Multi- Sports Club for P3-P7 facilitated by Healthy Kidz (3-4pm. Children to be collected from Loughview at 4pm sharp.)
Windmill Integrated Primary School, 30 Old Eglish Rd, Dungannon, County Tyrone BT71 7BE
Phone: 02887 727277


WEBSITE BY: SCHOOLWEBDESIGN.NET | Login